Direct Textile Printing
UNINOVA provides direct textile solutions that can be printed directly onto the fabric. Print directly on various fabrics such as cotton, polyester, silk, nylon, etc.
Transfer Textile Printing
It is an output method that prints on transfer paper first and then transfers the image by applying constant heat and pressure using a calendar and press on a polyester fabric.
Pre-Treatment
Textile printing has the advantage of being able to print directly on a variety of fabrics, but the back-and-forth process is essential to achieve high-tensibility and high-quality results.
Textile Ink
UNINOVA supplies domestic and overseas premium sublimation ink such as its own brand VIZUONE, KISCO, and J-teck in Korea.
Press & Calendar
A suitable calendar and press are required to operate the paper transfer printer. UNINOVA will tell you the best solution for you.
Demonstration Center
UNINOVA operates a demonstration room featuring post-processing systems and direct printers. Customers can visit the demo room to learn about digital textile printing
---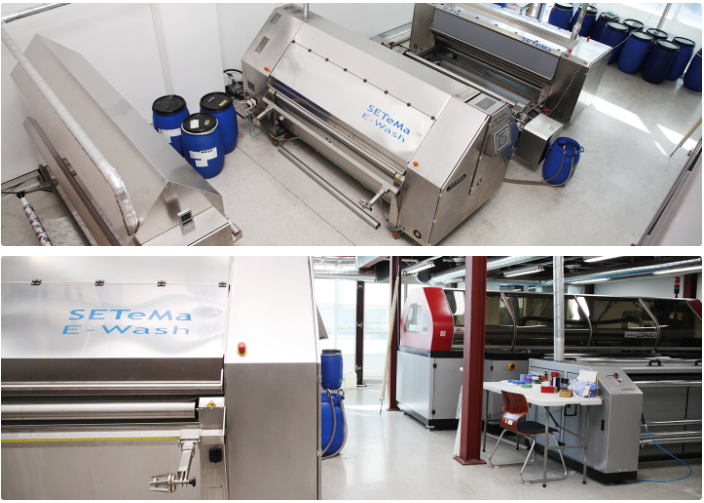 Digital Textile Printing Specialist
Since its foundation in 2015, UNINOVA has distributed many of the world's best brands in Korea and has established itself as a distributor specializing in digital texture printing solutions. With the management philosophy that customer success is UNINOVA's top value, we provide one-stop service for post-processing solutions, direct textile printers, paper transfer printers, ink to consumables, and we will continue to do our best to trust our customers..
---
---
Location(Main Office)
B-321 140, Tongil-ro, Deogyang-gu, Goyang-si, Gyeonggi-do, Republic of Korea
Tel : +82-2-2088-8080 Fax : +82-2-20880-8082 A/S : +82-70-8676-3138
UNINOVA tries to provide high quality service.
UNINOVA works with leading domestic and foreign manufacturers to deliver high-quality products at reasonable prices.